Many times when I talk to people about Homeschool Encouragement, they immediately expect the encouragement to be for the moms. And we do have plenty of that, it's true.
But my heart is not to just encourage the homeschooling mother. I also aspire to encourage the homeschooled children, like my eight-year-old son, who really struggles to enjoy learning and views the daily work as a drudgery. Learning is fun, and homeschool is a thing to be loved and enjoyed!
That's why, when I make fun themed worksheets like our LEGO® printables for my children, I share them with you here. It is with the hope that by doing so I am helping everyone, young and mother alike, to have better homeschool days.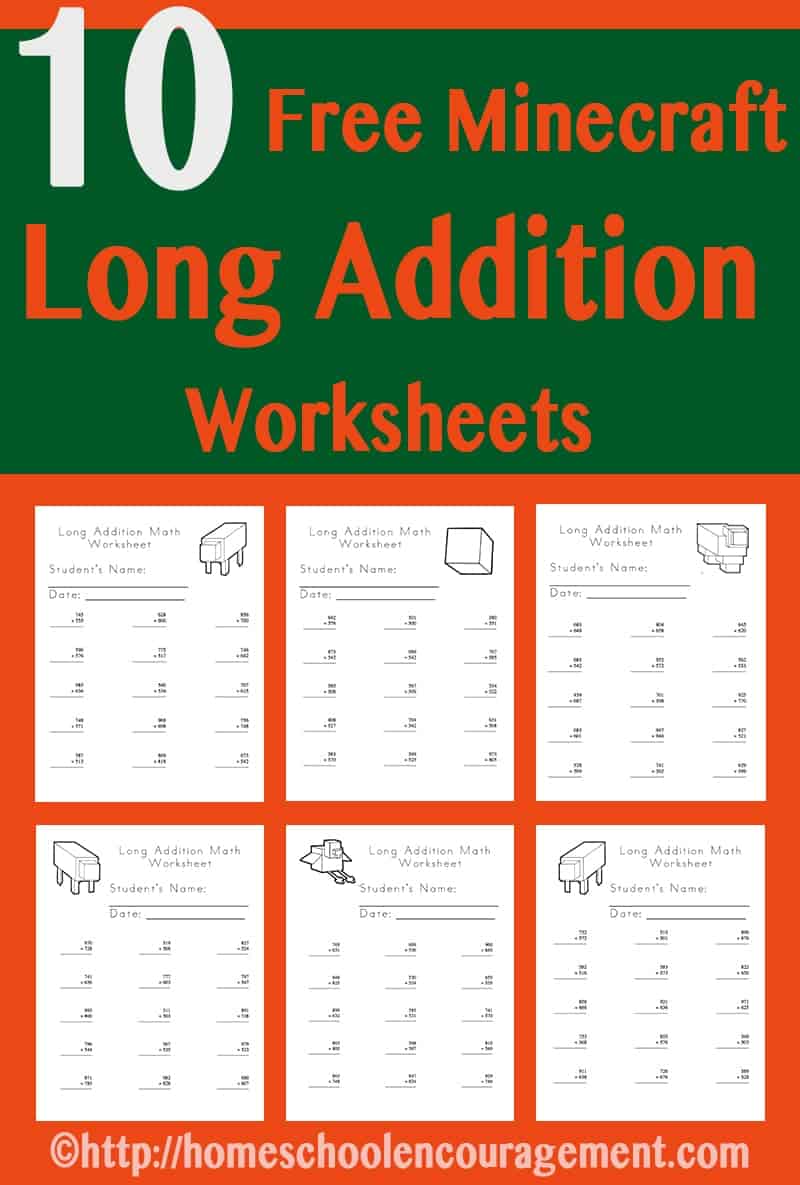 Today's free printable worksheet set is my BRAND NEW series of Minecraft® printables. These are the first in the series. My son loves them! I hope they bring a smile to your child's heart today.
–> Download your Minecraft Long Addition Worksheets by Clicking Here. <–
Want more Minecraft ideas for your homeschool? Check out our 31 Day series!
Homeschooling with Minecraft
Want even more ideas for learning with Minecraft? Follow our Pinterest board.
Follow Homeschool Encouragement's board Learning with Minecraft on Pinterest.